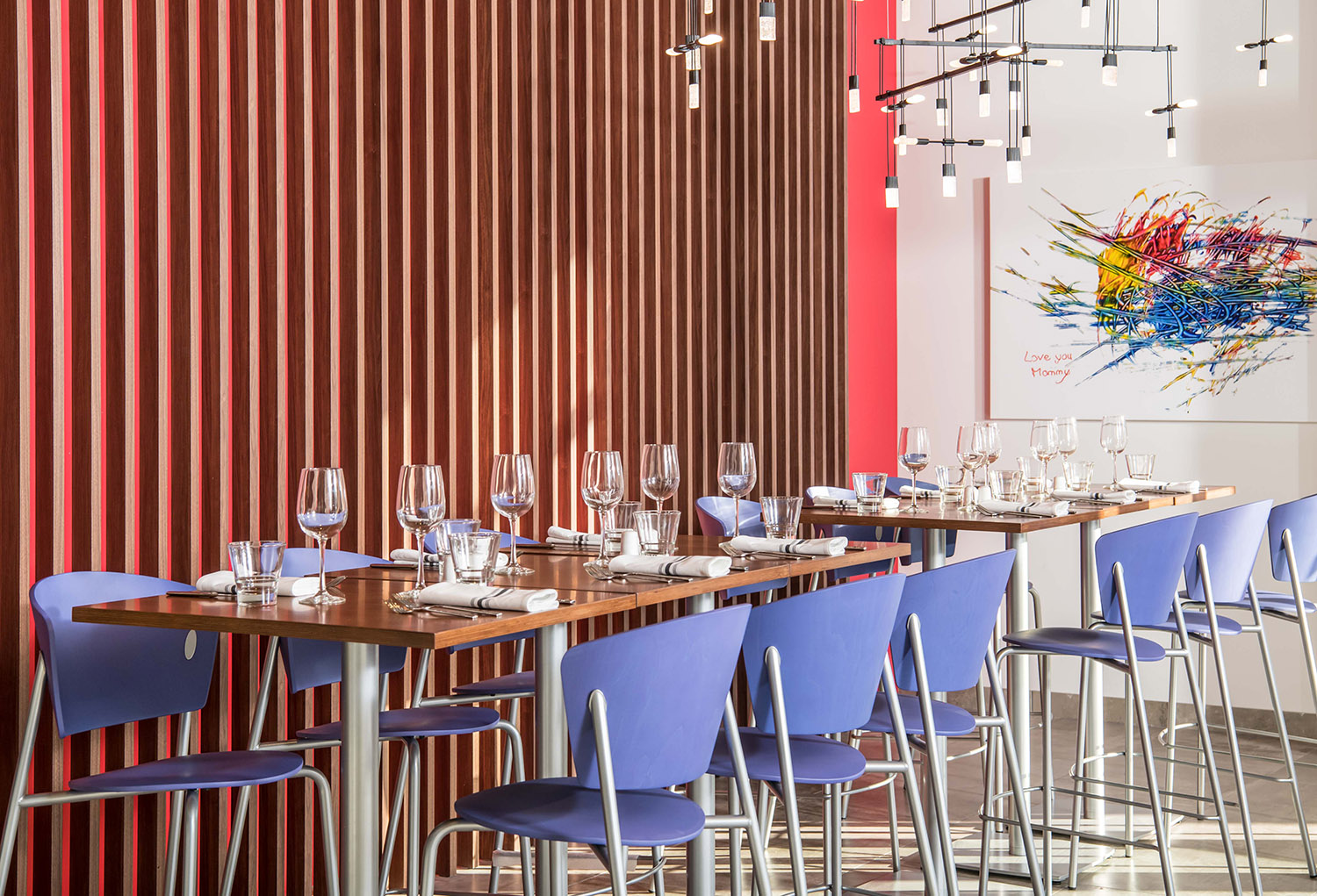 AC3 PRIX FIXE MENU
DAILY | 3PM-9PM
$29 PER PERSON ($45 VALUE)
STARTERS (CHOOSE ONE)
ROASTED BUTTERNUT SQUASH SOUP
Pineapple Cranberry Relish | Balsamic Glaze
BLUE CHEESE & POACHED PEAR SALAD
Local Greens | Roasted Grapes | Tiny Tomatoes | Aged Balsamic | Candied Nuts (v)
AC3
Local Greens | Carrots | Cucumbers | Pickled Onions | Tiny TomatoFarm Radishes | Candied Walnuts | Lemon Oil (v)
CAESAR & CRISPY KALE
Fresh Romaine Hearts | Aged Grana Padano | Sourdough Croutons | Classic Dressing

ENTREES (CHOOSE ONE)
MARINATED PORK LOIN SCHNITZEL
Three Cheese Potato | Charred Broccolini | Cranberry Pineapple Relish | Pork Jus | Herb Greek Yogurt
MEDITERRANEAN SEARED SALMON
Basil Scented Potato | Grilled Asparagus | Mushrooms | Olives | Tomato | Red Wine Butter
PAPPARDELLE CARBONARA
Melted Onions | Peas | Spinach | Aged Grana Padano | "Bacon Toast"
BRAISED PRIME BEEF SHORT RIBS
Garlic Potatoes | Charred Vegetables | Merlot Reduction

DESSERT
VANILLA ICE CREAM W/ CHOICE OF TOPPING
Chocolate or Whiskey Caramel Sauce
CHOCOLATE PEANUT BUTTER BARS
Chocolate Sauce

*Menu Subject to Changes
BREAD SERVICE AVAILABLE UPON REQUEST
Our Green commitment: Whenever possible AC3 serves sustainable/organic seafood, all natural/organic meats & seasonal local produce. Consuming raw or undercooked meats, poultry, seafood, shellfish, or eggs may increase your risk of foodborne illness. Please no separate checks. Split plates $8. Corkage fee $20. Restrictions apply.
(v) = Vegetarian | (r) = Rare | Many of our appetizers & entrees can be modified to "Gluten Free"
(PLEASE Note: PrIX fixE menu IS SUBJECT TO CHANGES AND IS Not available on holidays or during "Restaurant Week")